9.4: Revisited Roundtable: Child Slavery before and after Emancipation
1 year ago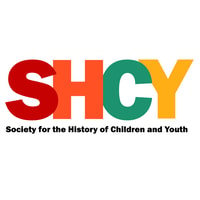 Episode Notes
This week we revisit an episode that originally aired on the C19 Podcast on 20 November 2018 as "'Modern Slavery'? How 19th Century Slavery Can Speak to 21st Century Trafficking."
Can 19th-century approaches to slavery provide a map for thinking about 21st century trafficking? In this episode, Anna Mae Duane (UConn)leads a dialogue about how we can--and can't--bring the nineteenth century to bear on the current phenomenon largely referred to as "Modern Slavery"--a term that is itself deeply controversial. The conversation centers around the edited collection, Child Slavery Before and After Emancipation: An Argument for Child-Centered Slavery Studies (Cambridge UP, 2017). Editor Anna Mae Duane interviews three contributors to that project, Karen Sánchez-Eppler (Amherst), Micki McElya (UConn) and Sarah Winter (UConn). Together they think about what constitutes a usable past when thinking about modern forms of oppression, and about how focusing on children can help us to rethink questions of property, memory, and freedom.
The episode was produced by Ali Oshinskie with the support of WHUS studios. Post-production assistance by Doug Guerra.
Support Society for the History of Children and Youth Podcast by donating to their Tip Jar: https://tips.pinecast.com/jar/shcy
Find out more at https://shcy.pinecast.co