11.2: Origins Project: Building Careers and the Future in SHCY
w/ Melissa Klapper, Rebecca de Schweinitz, Pat Ryan, and James Marten
1 year ago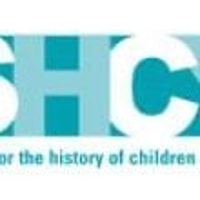 Episode Notes
In this fourth instalment of our Origins Project, Melissa Klapper, Rebecca de Schweinitz, and Pat Ryan discuss the future in the SHCY and career building in the field. They are moderated by past president and founding member, James Marten.
To watch the original video, you can navigate, here.
Read more about the Origins Project and the participants in this discussion, here.
Support Society for the History of Children and Youth Podcast by contributing to their tip jar: https://tips.pinecast.com/jar/shcy
Find out more at https://shcy.pinecast.co
This podcast is powered by Pinecast.